Post by Cai Harkness-Jones on Nov 15, 2009 13:49:50 GMT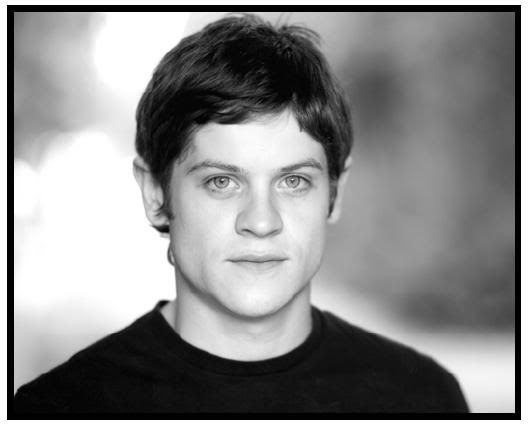 _______________________________________________
"You know what. This would have been a lot easier if I didn't have to drag this lot with me," Jack complained, gesturing wildly at the kids. Jack was Cai's other father, only Cai called him Jack, just like his older sister. Jack didn't like being called dad. It just made him feel old. Or at least, that's what he said it made him feel. With Jack, they were never sure. Jack was an America and didn't exactly like blending in, standing in a RAF coat. Still, it commanded him respect and that's why Cai loved him so much. Cai just laughed, hugging him tightly, recieving a tight squeeze back. "I'll miss you, Cai," Jack whispered, letting go of him and holding Cai at arms length. "So will Yan. But have a good time. Ok?" Ianto was Cai's father, named dad by the whole family. Ianto was the younger of the two and was often in suits. He was Welsh, who Cai got his accent from and was the more careful and motherly type figure of the two men. Cai nodded, hugging his siblings tightly, before picking up his backpack, slinging it over one shoulder. He felt the weight of the bag fall on him, as the homesick feeling threatened to rise inside him. Turning around to face his family, he looked at all of them. Nikki was watching him with a proud look. Nikki was his eldest sister, adopted before he was born at the age of one. She was the sensible one, the most like Ianto out of the lot of them. Rosie and Sam, on the other hand, were watching him with sadness, not wanting him to go. Rosie was his youngest sister and the one who seemed to want the most attention, that coming from Jack himself. Sam, on the other hand, had Ianto's quiet personality, but had a smile that could rival Jack's own smile.

Smiling at his family, he started walking through the car park, weaving out of various cars of all shapes, colours and sizes. Although, the amount of black cars in the car park was quite interesting. There were more black cars than any other colour at all. His gaze fell on a silver car and he stared at it, looking at every inch of it. It was amazing. He carried on staring at it while the familiar sound of the black, sleek SUV that Jack had drove away behind him. The SUV was almost always known as Jack and Ianto's baby. They cared about the SUV a lot, cleaning it inside and out almost every day, often asking Cai to help. However, Cai was never allowed to even try to drive the SUV. If he broke the SUV, he would be killed. There was no doubt about it. He placed his bag down on the floor and gently ran a hand over the bonnet, smiling to himself. This car was the best ever car he had seen and Cai had seen a lot of nice cars in his time. Even Jack would admit that this car beat the SUV hands down and Jack never said anything like that at all. Cai also knew that owner of this car must be very rich. Cai did own a lot of money, that was true, but he would never have been able to buy a car like this. For one thing, he wasn't allowed anywhere near cars. He had no control over steering and would consistently end up almost crashing into any car, tree, building or even person that was anywhere near him. One time, he had managed to crash into four cars consecutively…whilst they were parked. Cai really did have a lot of trouble in the steering department.

Taking his hand away from the car, he picked his backpack up, placing it on his left shoulder and continuing his walk towards the grounds of Trinity College. He could feel his heart hammering in his chest as he went through the arch and surveyed the masses of people heading towards their various rooms. Cai could still remember his interview with the head. It was so scary. He had been forced into a suit, something he had never worn in his whole life, and, though it felt nice, it still was an odd feeling. He couldn't understand why his father liked to wear suits so much at all. It truly was odd. Dr Maltravers was a nice guy, and Cai's A*s at A Level certainly helped gain him entry to the college. But it wasn't that which stuck in his mind. It was the young man who had barged into the interview and told him that he was in. He learnt that day that this was the President of the Dandelion Club, and he also knew that he really wanted him, no matter what happened. The grass was beautifully cut and, looking up, Cai could see the whole college was huge. He smiled to himself, walking down the large path and stopping in the very centre of the grassy area. He pulled his key out of his pocket, looking at the number. "Number 13. Unlucky for some," Cai murmured, biting his lip and looking around. He had absolutely no idea how to get to his room. Not one clue.

He sighed, putting the key back in his pocket and glancing around him. He noticed there were a lot of people in golden waistcoats. He followed them with his eyes, noticing an expression he had seen in a few people. Smugness. They were obviously part of the Dandelion Club and this was probably for the rich. Cai sighed. How was he going to get anywhere in this place. It was just full of people and none of them he knew at all. He paused, spotting a familiar head in the crowd. Picking up his bag, he walked over to the young man, coughing to get his attention. "Excuse me?" he asked politely, his Welsh lilt seemingly stronger than normal. He cursed inwardly. He hoped it didn't hinder his chances with him. He really did.


_______________________________________________



TAGS!?!
[/b] dorian gaudain
WORDS
!?![/b] 1018 words
MUSE
!?![/b] EPIC!!
MUSIC
!?![/b] I Kissed A Girl - Katy Perry
CREDITS
!?![/b]
This template was created by
charoulla
of Caution 2.0 <3 so PLEASE credit in case you want to use the above or else she will haunt you down and KILL you!
charoulla ©2009, , All Rights Reserved
[/blockquote][/blockquote][/size][/font]