Post by Cai Harkness-Jones on Dec 5, 2009 19:01:58 GMT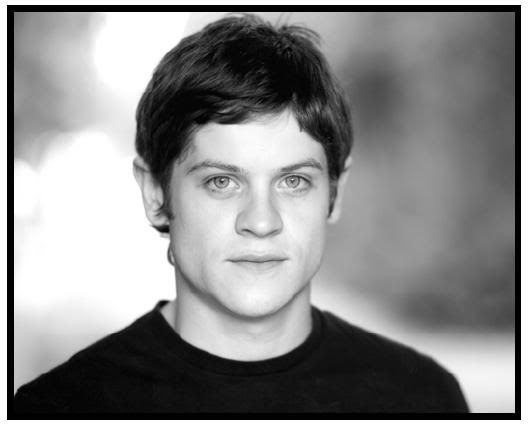 _______________________________________________
Cai smiled back at him, glad that Dorian said he would give him attention. He hadn't ever been left alone as a child. If he did, he started to get upset and fell quiet, making his parents worry so much that they had to pay attention to him again. Cai thrived on attention. Some called him an attention seeker, but he was more of an attention absorber than anything else. He was very like Jack in that sense. Jack constantly needed attention from Ianto and if he didn't get to see him, he fell into a mood and tended to get angry at everything ranging from his team to the kids themselves. Cai had never been at the end of this anger, luckily, but Nikki had a few times and had told him that it was a scary experience.

"Yeah, two dads. No mother. I was genetically made. Test tube baby, as such. Not that I mind. I'm half Harkness and half Jones still. I don't need a mother. I've never needed a mother. I've never known a mother, in fact," Cai explained, shrugging his shoulders slightly and tilting his head at Dorian. "What's it like then? Having a mother? Can't be much different." Cai nodded and was taken by surprise at Dorian kissed him, ending up backed against the wall. He wrapped his arms around Dorian's neck and kissed him back, once he figured out what was going on. "Telling you definitely could have waited," Cai murmured softly, kissing him again and holding him there till he broke away to speak again.

"I don't buy bargains, Dorian. Don't judge a book by it's cover," Cai replied, raising an eyebrow at him. "I'm not as poor as I look. Did you not see our SUV?" He rolled his eyes. "You do need brains, Dorian, and you do have them." Cai let go of Dorian, brushing his clothes down again. "When I get that invitation, then, and only then, will I attend your Dandelion Club meeting."


_______________________________________________



TAGS!?!
[/b] dorian gaudain
WORDS
!?![/b]335 words
MUSE
!?![/b] i love Katie

MUSIC
!?![/b] HSM
CREDITS
!?![/b]
This template was created by
charoulla
of Caution 2.0 <3 so PLEASE credit in case you want to use the above or else she will haunt you down and KILL you!
charoulla ©2009, , All Rights Reserved
[/blockquote][/blockquote][/size][/font]